Tickets & Pricing
Below is a table of prices for the FEDESSA Conference & Trade Show 2022.
Members rates are applicable to all SSA UK & FEDESSA members (green and blue prices)- including local Associations within Europe. Australasian, Asian, Japanese and US Associations also receive discounted rates. Please contact the SSA UK office for more details.
We are offering a discount for early bookings with our Early Bird Discount (green prices). Please book before 16 July (up to midnight BST on 15 July) to take advantage of this discount. Any bookings received on or after 16 July will be charged at the Standard Rate.
Note that all prices include 23% Portuguese VAT
---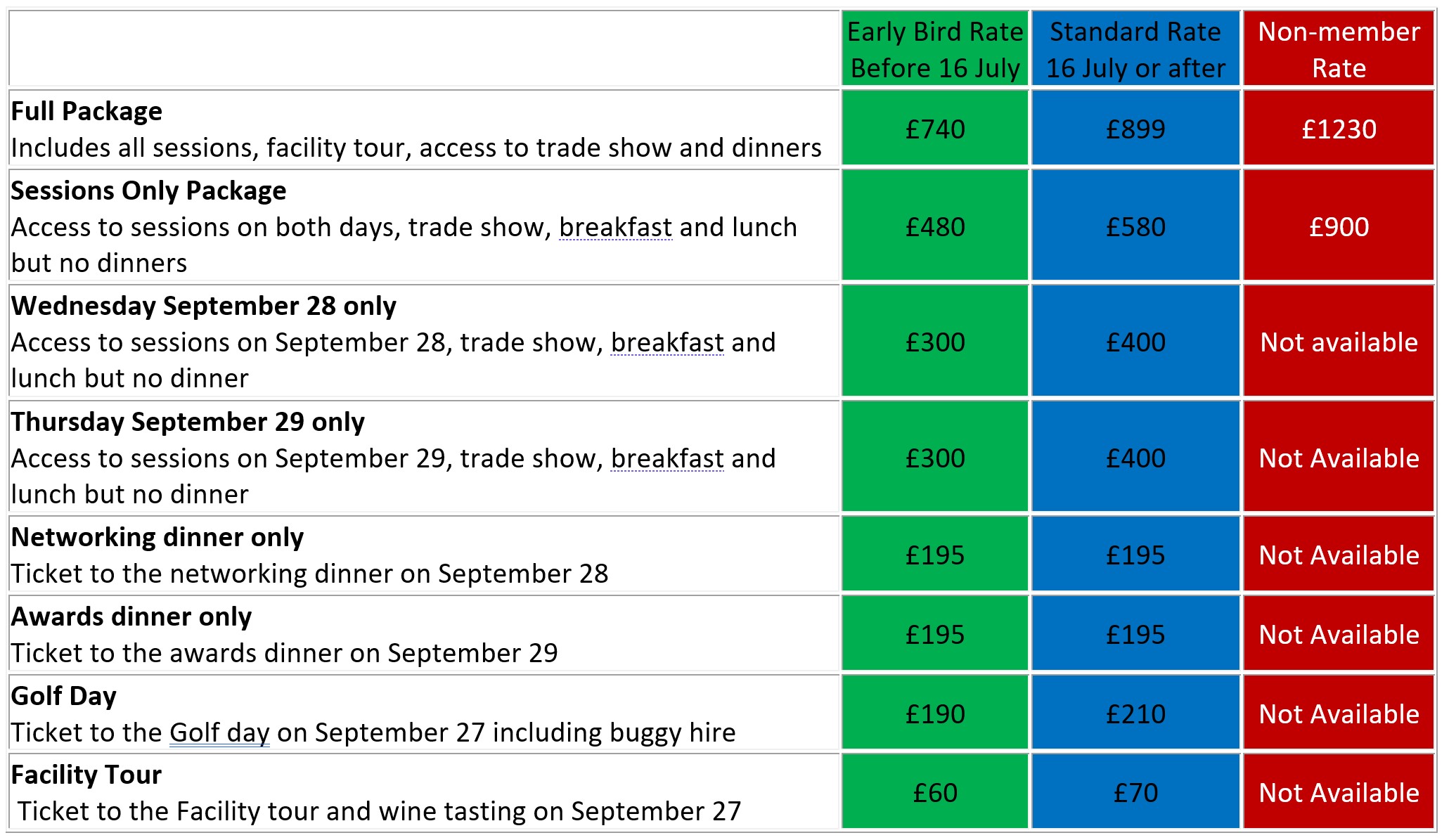 To book your tickets, please click the Register Now button at the top of the page, or click the Book Now button below.
---
Suppliers
Suppliers who wish to attend the conference must either sponsor a package or exhibit in the Trade Show.
Alternatively, suppliers may attend but a premium of £2,000 inc. 23% Portuguese VAT per person for a full package to the event will be charged. This cost does include access to all the sessions, Trade Show and both the evening Dinners.